About Process Management Consulting
At Process Management Consulting, our focus is on the entire food chain – from fields to processors to distributors. We provide food safety intervention and consulting services to major food chains and their suppliers. Get in touch with us today. Our process coaches travel throughout North America. PMC offers GFSI audits including both BRC and SQF. Call Lisa Dillard at 615.646.1640 for more information.
Process Coaches are trained in animal welfare practices for poultry, pork and cattle. PMC believes in the proper and ethical treatment of animals. PMC supports industry training through support of AMI's Annual Animal Care & Handling Conference and the US Poultry & Egg Association Poultry Handling Workshop. Contact Lisa Dillard for an animal welfare audit of your organization.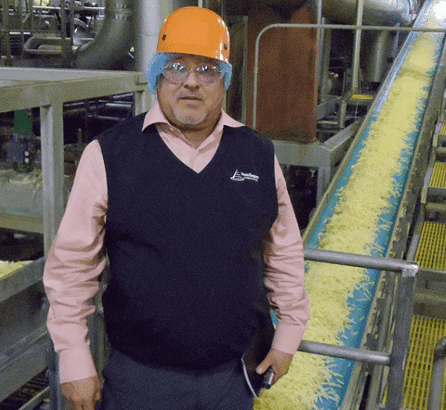 Meet Process Management Consulting Team
Get to know the professional individuals who power Process Management Consulting (PMC).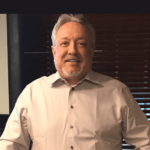 Address - Nashville United States
Bob has been a BRCGS ATP since 2009 and specializes in working with companies new to the BRCGS Standard for Food Safety. Bob has provided BRCGS training to management teams and internal auditors throughout North American. Bob worked 14 years with KFC USA as a trainer and with the supplier QA team. He has owned his own firm for 18 years providing food safety and supplier QA services including training, consulting and auditing.
Spoken language - English.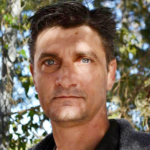 Rob serves as a process coach for Process Management Consulting. Prior to joining the PMC team, Rob worked for the Florida Department of Agriculture and Consumer Services, division of food safety. His regulatory audit/inspection experience includes supervisory and training responsibility of field staff. Rob earned a Bachelor of Science degree from Florida Southern, and a Graduate Certificate in Food Safety from Michigan State University, where his quest for knowledge in food quality and safety continues.
Rob holds certifications through FDA and other training and is recognized to conduct regulatory inspections/audits in Juice HACCP, cGMP processors, Seafood HACCP, Acidified foods, and Preventive Controls to include supply chain. He holds PCQI certification in both human and animal foods.
When not engaged in food quality and safety, you can find him fishing the flats on his kayak or trialing new varietals of avocados, bananas, and especially figs.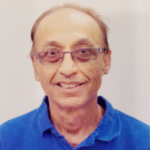 Sandip Parikh has been in food industry for over 35 years with experience in at senior management level in Food Safety, Quality and Product Development. He worked for major food companies which includedPepsiCo and Kellogg in USA and Europe. For the past 3 years he has been a Lead Auditor for BRCGSin both Food Safety and Storage and Distribution. Sandip has worked in various sectors of food industry which includes Bakery Products, Salty Snacks, Fruits and Vegetables, Meat and Poultry, Fruit Juices, Dairy, and Ice Cream.
Sandip lives in Scottsdale, AZ and has passion for outdoor activities which includes hiking and swimming. Among his personal achievements includes climbing Mt. Kilimanjaro and reached 22,000 feet on Mt. Everest. His part time hobbiesis helping people and making a small difference in their lives. He works in food banks, shelter homes and for Red Cross. He is planning to go to Tanzania in 2022 to help girls at the Maasai Girls Rescue Center in Laredo, Tanzania. He plans to teach the girls and hope to make a difference in their lives.