Food Safety
The PMC Approach
Food Safety consultation is our forte. We have gained a reputation for excellence in food management training. In every area of the food industry, including restaurants and hotels, our entire team at Process Management Consulting will always be there to help you! Our expert process coaches have created a systematic plan for food safety management. Guidance provided includes personal hygiene, approved procedures, cleaning and much more.
About PMC Food Safety Consultation
Process Management Consulting (PMC) coaches address all phases of the food safety chain, starting from non-food processors, food processors, packagers, distributors, and even retailers. We focus on planning, implementation, operation, and maintenance of food processes. Each plan is made considering the requirement of the particular industry. Hazards are identified and then controlled. By adhering to the strict standards of food security. We do not compromise on quality and food safety.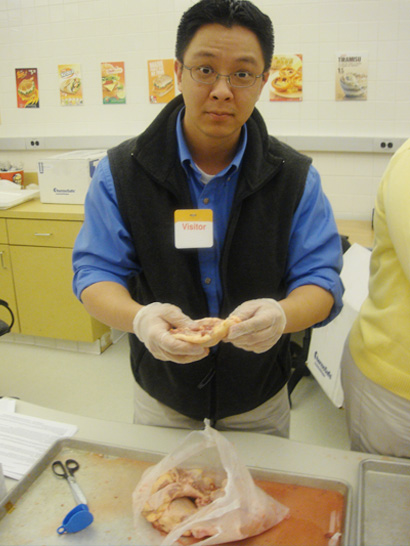 Thinking to review the overall food production process or improve your existing system? Call Lisa Dillard at 615.646.1640 or emaill at lisa.dillard@foodsafeworld.com
HACCP (Hazard Analysis Critical Control Points)
Hazard Analysis Critical Control Points (HACCP) is an internationally recognized approach critical in any food safety program. As the name suggests, it includes analysis and controlling of chemical, biological, and physical hazards caused by improper management of food production, storing, packaging, or distribution. In many countries implementation of HACCP is a legislative requirement for food industries. By executing this approved system, food industries can ensure their food safety since HACCP is one of the GFSI benchmarking standards.
How PMC Will Help You in HACCP Plan?
Process Management Consulting successfully develops HACCP plans along with technical specifications for carrying out operational processes smoothly. Our team is well-versed with multi-component food safety systems and will provide a HACCP consultation which can be applied to all stages of food chain. We start with basics and help you grow your food safety systems.
Our Food Safety & HACCP Consultation Program Will Include:
Food Safe Certified HACCP Training (On-site & Off-site)
Establishing Food Recall program
Training the team
Establishing procedures & standards
Development of HACCP record keeping system
Prerequisite of program and documentation development
Teaching cGMP (Current Good Manufacturing Practices), Personal Hygiene Programs
All our PMC HACCP plans are based strictly on recognized standards & guidelines. We enjoy taking challenges by implementing our technical expertise in different verticals of the food industry such as edible foods, processed food, food packaging industries, and food retailing companies. Process Management Consulting is ready to assist you in all your HACCP development plans reducing both natural and process-induced hazards.
Please contact Process Management Consulting to learn how we can assist you in your food processing. You can also drop your email at lisa.dillard@foodsafeworld.com