BRC Third Party Auditor Course
PMC is among the most reputed training providers of BRC Third Party Auditor Courses in the USA. Our expertly conducted seminars cover all aspects of executing and achieving quality third party audits. The course will impart knowledge about the audit requirements against the Global Standard for Food Safety. The participants will be trained in audit management along with report writing. The entire course will help in achieving successful Third Party Audits. PCM has trained hundreds of vendors, companies, distributors, etc.
The prerequisites include a working knowledge of QMS (quality management system) and auditing in the relevant manufacturing sector. Upon completion of the course, the participant will get a certificate with a unique reference number. The PMC Third Party Auditor Course is the best way to gain the basic knowledge about auditing and passing the standard to become an auditor.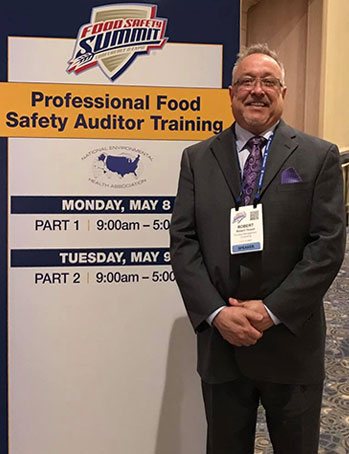 About The Course:
The course is intended to impart understanding regarding BRC audit systems, process and instruments. The delegates will be trained in the different steps involved in auditing, including the documentation process, writing audit reports, analyzing, and taking corrective actions by identifying nonconformities. Technical and quality managers, certification body auditors, and consultants can attend this 4-day training course which includes:
The study of requirements (clause by clause)
BRC audit aims and objectives
BRC audit concepts
Auditor skills
Audit report writing
Interactive workshops with various case studies
Role play exercises
2.5 hour examination on the final day
Want to become a quality auditor? Call Lisa Dillard at 615.646.1640 or emaill at lisa.dillard@foodsafeworld.com