GFSI Food Safety Audits
Process Management Consulting will align your organization with GFSI (Global Food Safety Initiative) through certification ensuring food safety and quality conformity. We conduct audits on the basis of approved and recognized standards.
Our certified Audit Services cover BRC, SQF, and IFS schemes with the objective of making food industry-related operations safe and reliable.
As the leading food safety audit and certification service provider in the US, our independent audits enhance your access to the global market. We are assisted by a network of food specialists and auditors with years of experience.
We ensure that organizations are provided with systematic guidelines for following the best food quality practices, projecting positive brand promotion.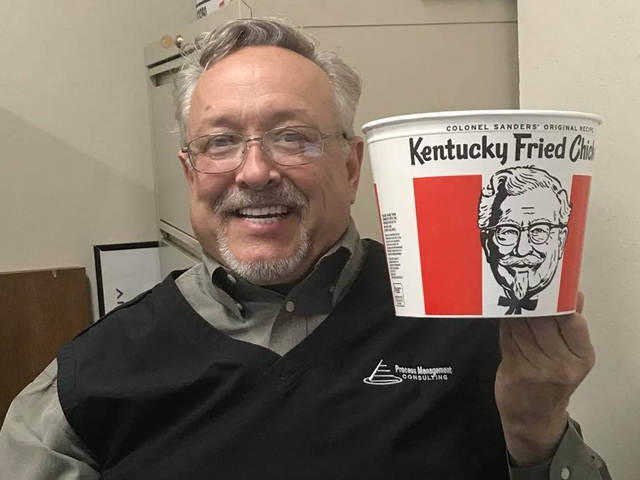 We conduct the following GFSI Audits:
Call Lisa Dillard at 615.646.1640 or emaill at lisa.dillard@foodsafeworld.com to learn more about GFSI certification audits and discuss how we can help you in preparing an auditing schedule.
BRC Food Safety Audits
BRC Certification establishes a company's reputation for food quality and safety. To attain certification you will need to pass BRC audits, which is not possible without professional help! PMC's BRC Food Safety Auditing Services excels at protecting consumers.

Know More About BRC Food Safety Audits



BRC Storage & Distribution Certification Audits
Are you ready for BRC Global Standard Storage and Distribution Certification? If not, consider making PMC (Process Management Consulting), your auditing and training partner. With more than 19 years of experience in BRC consulting
SQF Food Safety Audits
Process Management Consulting conducts SQF Audits – one of the GSFI (Global Food Safety Initiative) benchmarked schemes. A SQF audit not only increases your credibility but offers competitive advantages as well Being an experienced food certification body.

Know More About SQF Food Safety Audits



Packaging Audit Preparation
Process Management Consulting collaborates to help you pass packaging audits and inspections. We understand that preparing for a quality audit is quite challenging since it requires multi-level steps to be checked against recognized schemes. That's where PMC sets itself apart from others.

Know More About Packaging Audit



Global Gap Certification
Global GAP is one of the best initiatives emphasizing pre-farm inputs for good agricultural practices. Being a benchmarked standard under GFSI, it is internationally recognized and demonstrates strict adherence to producers' annual inspections. Process Management Consulting is accredited to perform Global Gap audits .

Know More About Global Gap Certification



BRC Pre-Assessment Audits
Process Management Consulting is expert in conducting excellent BRC pre-assessment audits to rectify all non-conformities. The audit determines whether or not the standards have been properly implemented. It checks and rechecks the effectiveness of the standards and includes a full audit report. PMC's expert team.